You can also control the player by using these shortcuts:
Enter/Space
M
0-9
F
J
L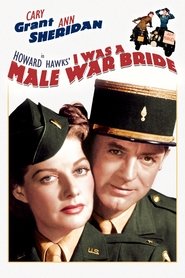 I Was a Male War Bride
Captain Henri Rochard is a French officer assigned to work with Lieut. Catherine Gates. Through a wacky series of misadventures, they fall in love and marry. When the war ends, Capt. Rochard tries to return to America with the other female war brides. Zany gender-confusing antics follow.
Duration: 105 min
Quality: HD
Release: 1949